Mar 18, 2014
Event: Social, Cultural & Ethical Dimensions of "Big Data"
---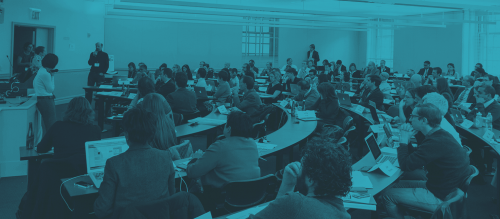 On March 17, the Data & Society Research Institute, the White House Office of Science and Technology Policy, and New York University's Information Law Institute co-hosted a public event entitled The Social, Cultural, & Ethical Dimensions of "Big Data." The purpose of this event was to convene key stakeholders and thought leaders from across academia, government, industry, and civil society to examine the social, cultural, and ethical implications of "big data," with an eye to both the challenges and opportunities presented by the phenomenon.
The event was comprised of workshops with researchers and practitioners as well as a public plenary. Videos and other recorded material from the event will be available in the days to come.
More information and details are here.
---