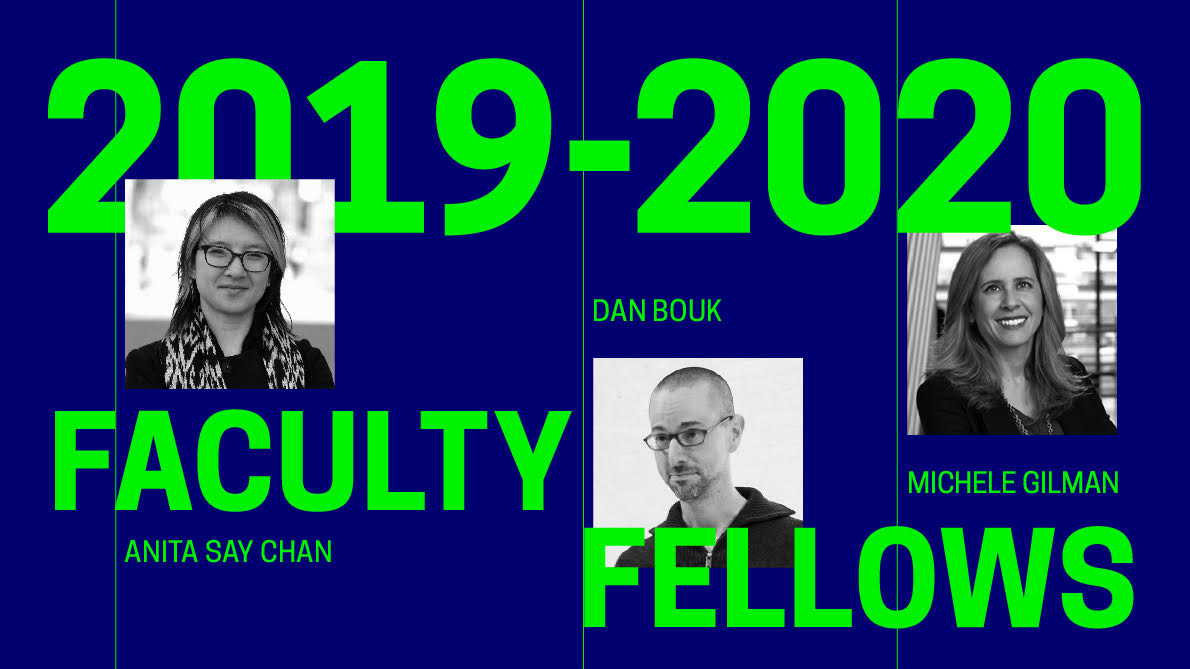 Data & Society Research Institute is excited to welcome Dan Bouk, Michele Gilman, and Anita Say Chan as our 2019-2020 Faculty Fellows.
Starting this September, each Faculty Fellow will bring unique expertise to our community on topics ranging from the historical use of personal data by corporations and governments, to the relationship between data privacy concerns and poverty, and the elaboration of multiple sensibilities around safety and solidarity emerging in the technological peripheries.
The Faculty Fellows Program at Data & Society unites disciplines in new and provocative ways in order to expand the reach and deepen the scope of our core research themes and initiatives. Faculty Fellows conduct and publish original research while adding depth and perspective to conversations across the institution, engaging numerous points of view across our network.
"Our Faculty Fellows bring to Data & Society cutting-edge research methods and conceptual frames that forge new understandings of the social lives of digital technologies," said Sareeta Amrute, director of research.
"We are thrilled to welcome these three scholars to Data & Society. Their rigorous, relevant work both strengthens and complicates our ongoing research and the wider discourse on the design and governance of emerging technology," added Executive Director Janet Haven.
Data & Society 2019-2020 Faculty Fellows: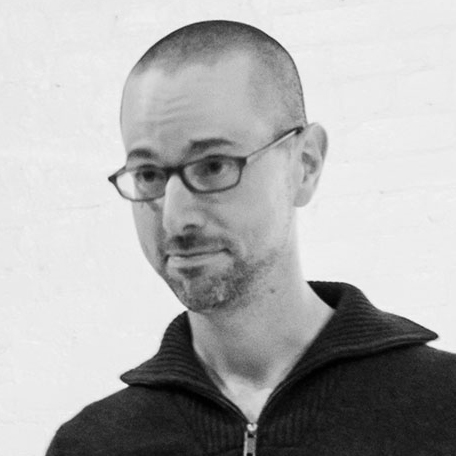 Dan Bouk researches the history of bureaucracies, quantification, and other modern things shrouded in cloaks of boringness. He studied computational mathematics as an undergraduate at Michigan State, before earning a PhD in history from Princeton University. His work investigates the ways that corporations, states, and the experts they employ have used, abused, made, and re-made the categories that structure our daily experiences of being human. His first book, How Our Days Became Numbered: Risk and the Rise of the Statistical Individual (Chicago, 2015), explored the spread into ordinary Americans' lives of the United States life insurance industry's methods for quantifying people, for discriminating by race, for justifying inequality, and for thinking statistically. His recent writings put today's political and economic values of personal data in a much wider historical context and also explore the ways social scientists working with corporations and governments have rationalized the life cycle (and helped invent the "Baby Boomer").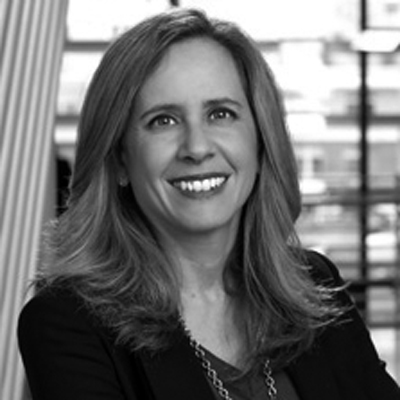 Michele Gilman is the Venable Professor of Law at the University of Baltimore School of Law. Gilman directs the Saul Ewing Civil Advocacy Clinic, in which student attorneys represent individuals and community groups in a wide array of civil litigation and law reform projects. She also teaches Administrative Law and Evidence and serves as a co-director of the Center on Applied Feminism, which works to apply the insights of feminist legal theory to legal practice and policy. Gilman's recent scholarship focuses on the intersection of data privacy and poverty, and her articles have been published in the California Law Review, Vanderbilt Law Review, and Washington University Law Review, among others, as well as in the media, including The Huffington Post, Salon, and The Conversation. She is a former editor of the Clinical Law Review and The Journal of Legal Education. Before joining the University of Baltimore School of Law, Gilman was a trial attorney in the Civil Rights Division at the Department of Justice; an associate at Arnold & Porter in Washington, D.C.; and a law clerk to United States District Court Judge Frank A. Kaufman of the District of Maryland. She holds a BA from Duke University and a JD from the University of Michigan Law School.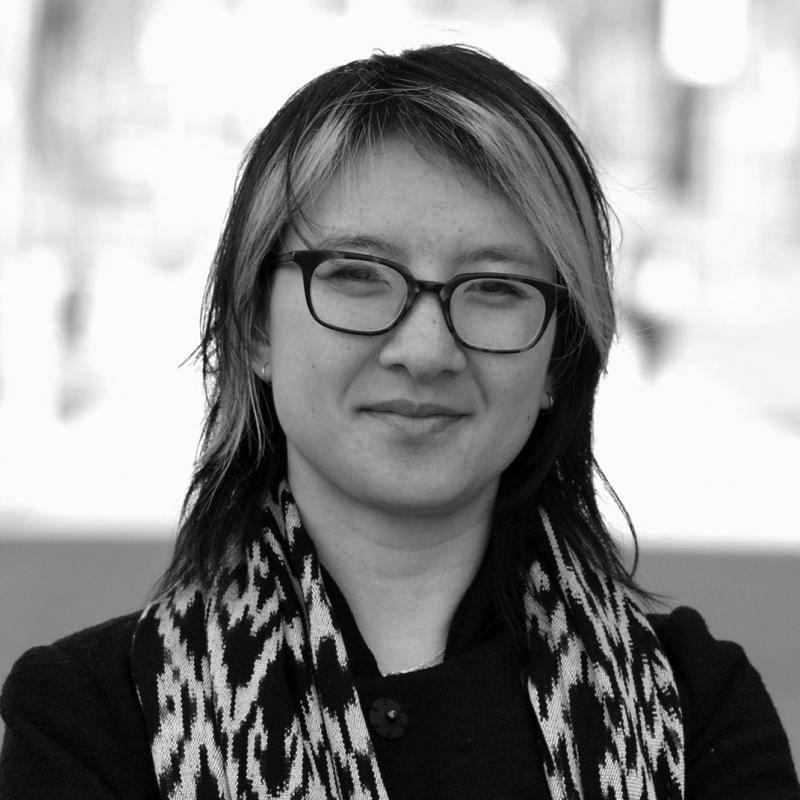 Anita Say Chan is an Associate Professor of Communications in the School of Information Sciences and the College of Media at the University of Illinois, Urbana-Champaign. At UIUC, she also holds the Fiddler Innovation Faculty Fellowship at the National Center for Supercomputing Applications. Her research and teaching interests include globalization and data cultures; innovation networks and the "periphery"; and science and technology studies in Latin America. She received her PhD in 2008 from the MIT Doctoral Program in History; Anthropology; and Science, Technology, and Society. Her first book–Networking Peripheries: Technological Futures and the Myth of Digital Universalism–explores the competing imaginaries of global connection and information technologies in network-age Peru and was released by MIT Press in 2014. As a 2018-2019 Data & Society Fellow, she will advance research on civic technoscience and decolonial, feminist data collectives in Latin America that work to reconfigure dominant Western economic and cultural frameworks around big data via the fostering of local sites of intersectional and interdisciplinary data dialogues.
These Faculty Fellows will be primarily based in the Data & Society offices in New York and interact with staff, researchers, and a broad network of practitioners exploring the social and cultural implications of automation and data-centric technology.