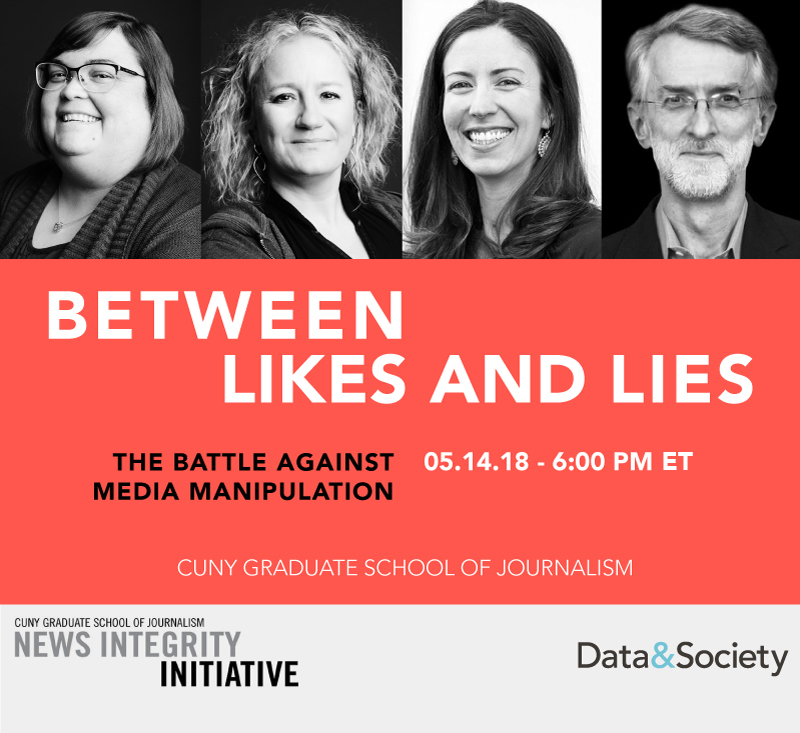 From social movements to political parties, governments, dissidents, and corporations, many groups engage in active efforts to shape media narratives. These efforts to exploit technical, social, economic and institutional configurations of media can catalyze social change, sow dissent, and challenge the stability of social institutions.
The News Integrity Initiative and the CUNY Graduate School of Journalism will host Data & Society Research Institute and researchers from the Media Manipulation Initiative (MMI) for an overview of the research initiative's approach to understanding the social, political, and economic incentives to game information systems, websites, platforms, and search engines. The team will also preview several of their upcoming research reports for an audience of journalists and media makers.
Speakers for the evening will include:
The program for the evening will end with a faciliated Q&A discussion with the audience. A catered reception will follow the talk.
SaveSave