Databites
Data & Society's speaker series – Databites – is geared toward engaging our network and the broader public on unresolved questions and timely topics of interest to the D&S community.
Recent databites
Watch video
Databite No. 106: Automating Inequality
Virginia Eubanks, Alondra Nelson, and Julia Angwin
Watch video
Databite No. 107: Real Talk about Fake News
Nabiha Syed in conversation with Claire Wardle and Joan Donovan
Watch video
Databite No. 110: Online Speech Regulation: A Comparative Perspective
Claudia Haupt
Podcasts
Recent podcasts
Fellows Program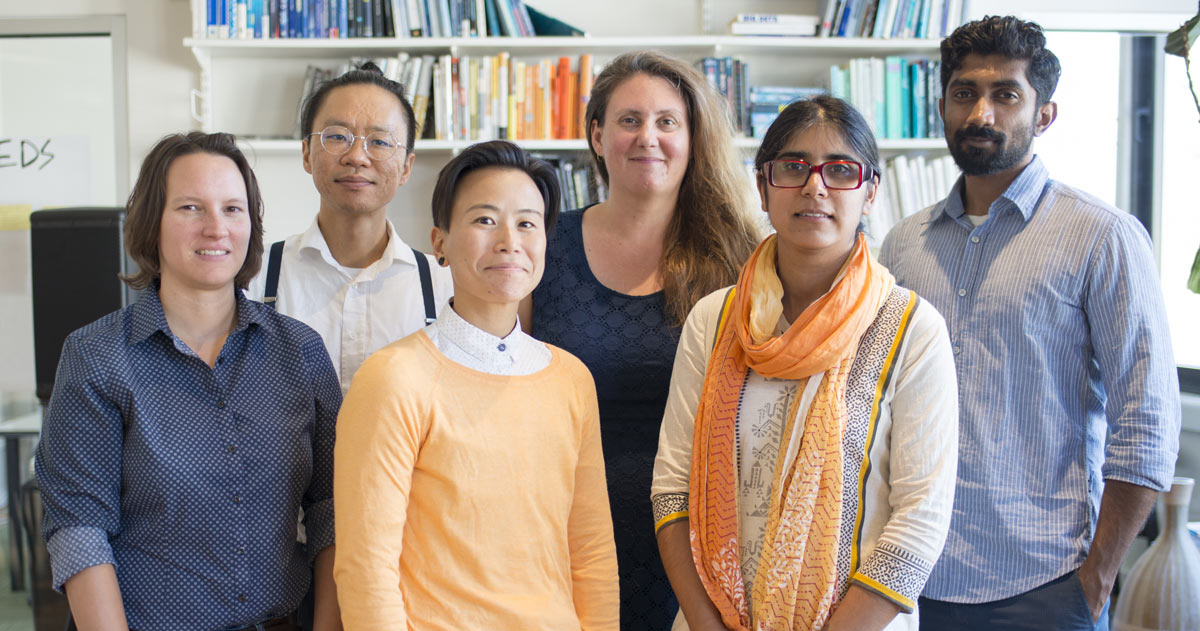 Our annual Fellowship Program supports Data & Society's crucial ongoing field-building work at the intersection of data-centric technology and society.
Hosting a variety of practitioners and academics–data scientists and engineers, lawyers and librarians, ethnographers and creators, historians and activists–each class of Data & Society fellows connects us more deeply to the field through individual projects, mutual support, contribution to core research projects, and insightful public communications.
Past Data & Society fellows have had work appear in the New York Times op-ed, technology, and arts sections; at Internet Freedom Forum, the Museum of Modern Art, W3C, Personal Democracy Forum, RightsCon, and Eyeo Festival; and in viral digital videos about data surveillance and bio-design.
Subscribe
Receive weekly updates from the D&S research community.
Donate
We appreciate your support
Data & Society advances public understanding of the social implications of data-centric and automated technologies through research and field-building. As an independent 501c3, our research and programs depend on the generosity of donors like you. With your support, Data & Society will continue our commitment to share research that challenges and re-frames widely-held narratives about the role of technology in society. Our work informs decision-makers in industry, government, media and civil society. As a donor to Data & Society, you are making a contribution towards a future in which evidence and knowledge guide crucial decisions about the power of technology in society.
Subscribe to the Data & Society newsletter
Data & Society Research Institute 36 West 20th Street, 11th Floor
New York, NY 10011, Tel: 646.832.2038