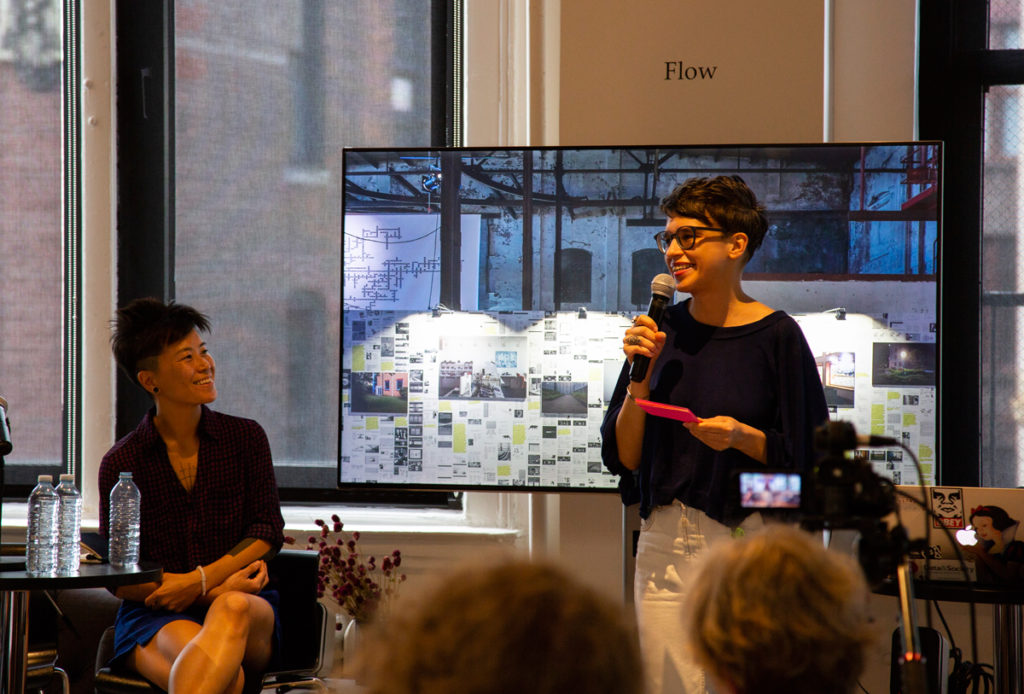 Data & Society invites you to our annual Fellows Talks, a three-part final showcase of interdisciplinary connections and provocative questions from our 2017-2018 fellows:
Databite No. 111
Bex Hurwitz presents Collective Care: Transforming Digital Security into Digital Power; and
Mari Bastashevski presents Making Algorithms Stumble.
WHEN:  June 20, 2018.  3:30pm Doors open. 4-5pm Talks + Q&A. 5-7pm Reception.
WHERE: Data & Society, 36 W. 20th St., 11th Floor
RSVP is required for entry. RSVP here. 
Data & Society's Databites speaker series is geared toward engaging our network and the broader public on unresolved questions and timely topics of interest to the D&S community. The remaining Fellows Talk (Databite 112) will take place on Wednesday, June 27.
Our annual Fellowship Program supports Data & Society's crucial ongoing field-building work at the intersection of data-centric technology and society. To learn more about the incoming class of 2018-19 fellows, click here.
Can't attend? Livestream here.
About the Speakers
Bex Hurwitz is a 2017-18 Data & Society Fellow and co-founder of Research Action Design, a worker owned cooperative that uses community-led research, collaborative design of technology and media, and secure digital strategies to build the power of grassroots social movements. Prior to RAD, Bex was the Codesign Facilitator and Community Organizer with the MIT Center for Civic Media (2012-2014). Bex holds a B.S. in Comparative Media Studies from MIT and an M.S. in Information Management and Systems from the UC Berkeley iSchool.
Mari Bastashevski is a 2017-18 Data & Society Fellow, artist, writer, researcher, and visiting fellow at Yale Information Society Project. Her work deals with global trade and international commerce, industrial labor, surveillance industry, and networks of power.