Data & Society is an
independent, nonprofit
research institute.
We advance public understanding of the social implications of data-centric technologies and automation. This report presents an overview of institutional highlights from June 2018 to December 2019.
Download a PDF of the annual report here.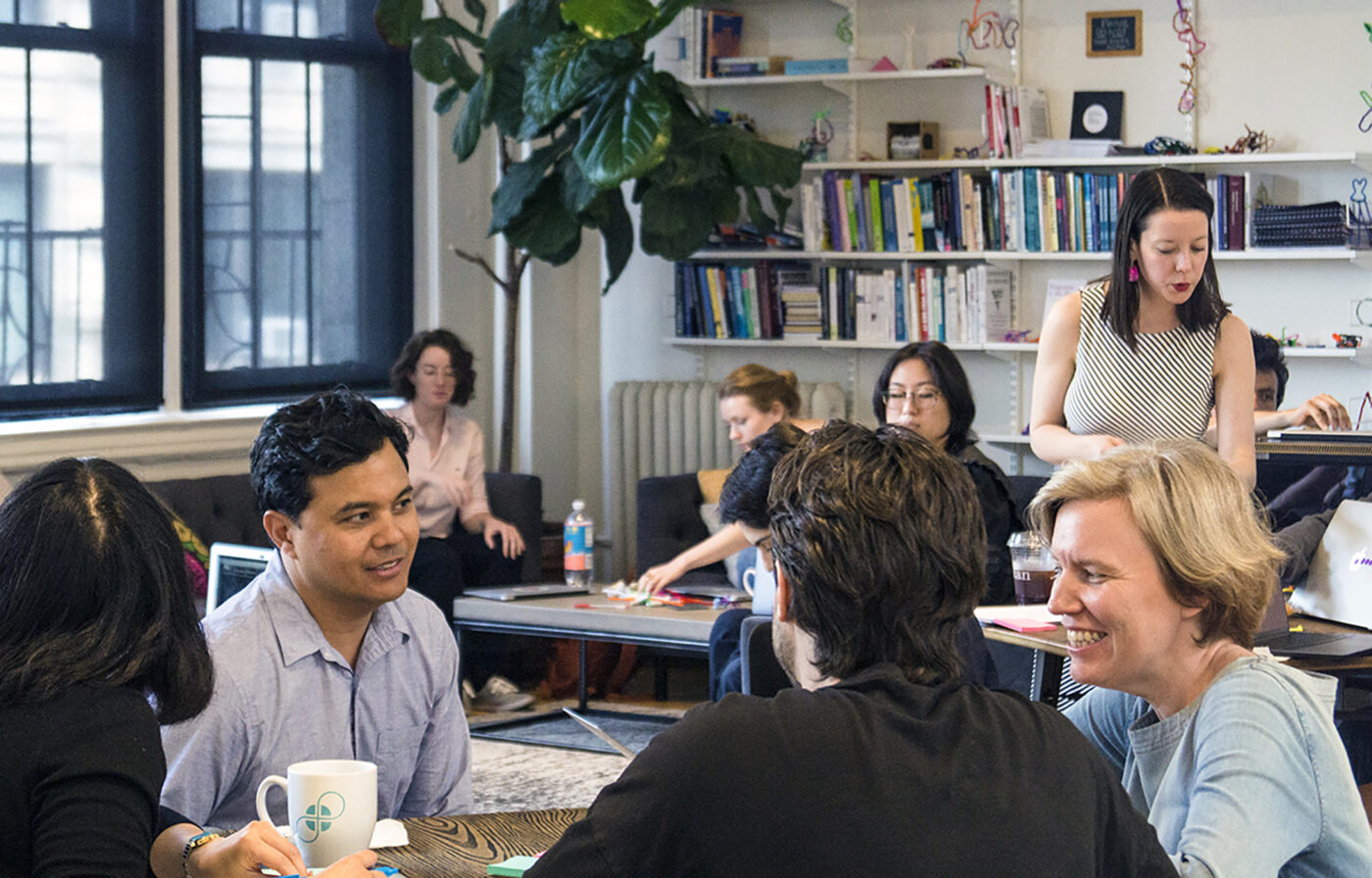 Our research and engagement hews to the following values:
Independence: Independence is the foundation of rigorous empirical research. We select our projects, choose methodologies, and make publishing decisions based on our analysis of the issues at hand. We do not accept funding that would compromise the independence or rigor of our work.
Integrity: Organizational integrity requires trust, accountability, and transparency. We build trust and accountability through our independent research, our transparent funding relationships and organizational practices, and our inclusive outreach to a wide range of communities and individuals.
Equity: Individuals and their communities require respect and dignity. We recognize and embrace differences among us, and center these differences because of a fundamental respect for diversity and a desire to challenge existing power relations in data-centric fields. This requires equitable hiring and retention, centering community experiences in our research, and adhering to the principles of diversity, equity, and inclusion in all organizational activities.
Creativity: Non-traditional approaches challenge existing structures of power. We support interdisciplinary work and the fundamental value of creative expression. Externally, we support innovative thinking that engages multiple audiences, especially on concepts that challenge dominant narratives about data-centric technologies. Internally, we enable research and engagement that take risks with practices and output.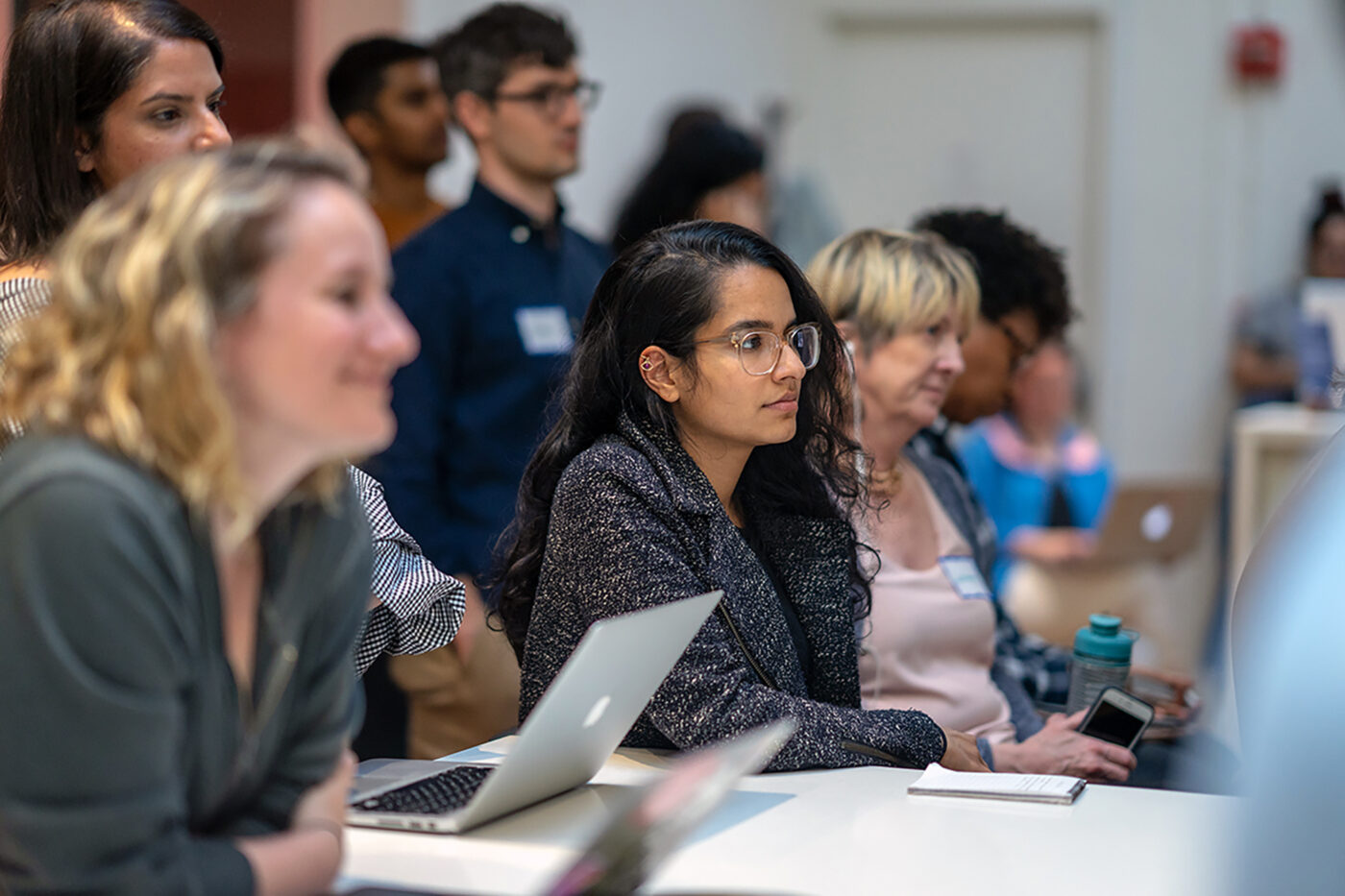 Data & Society strives to:
Challenge existing narratives about the purpose and power of technology in society using rigorous interdisciplinary research;
Expand and support a diverse field of people and organizations grappling with cultural, legal, political, and technical approaches to issues raised by data-centric technologies;
Foreground the social impact of data-centric technologies to inform the development of governance structures;
Foster a culture and practice of open experimentation and new forms of knowledge production.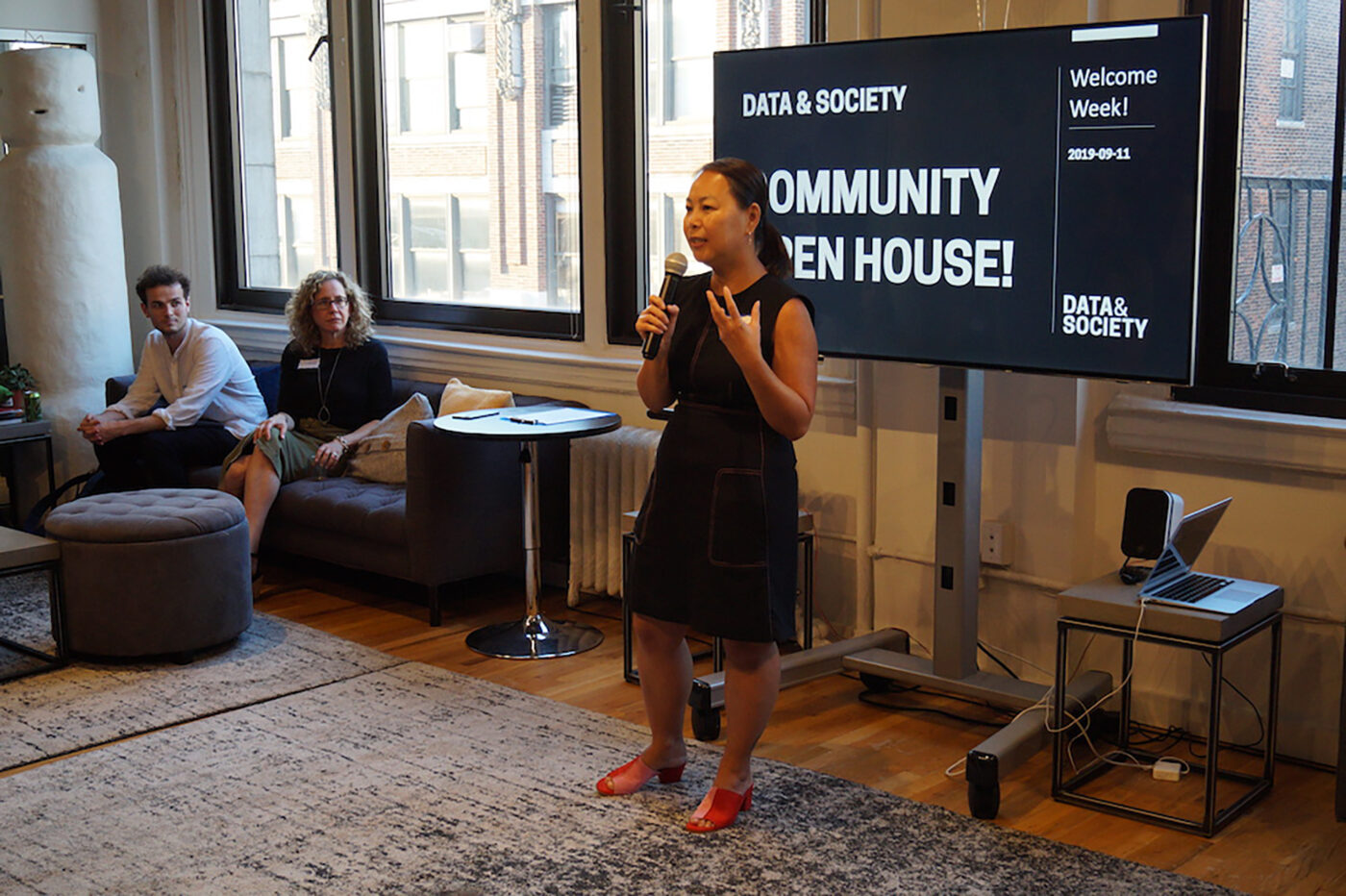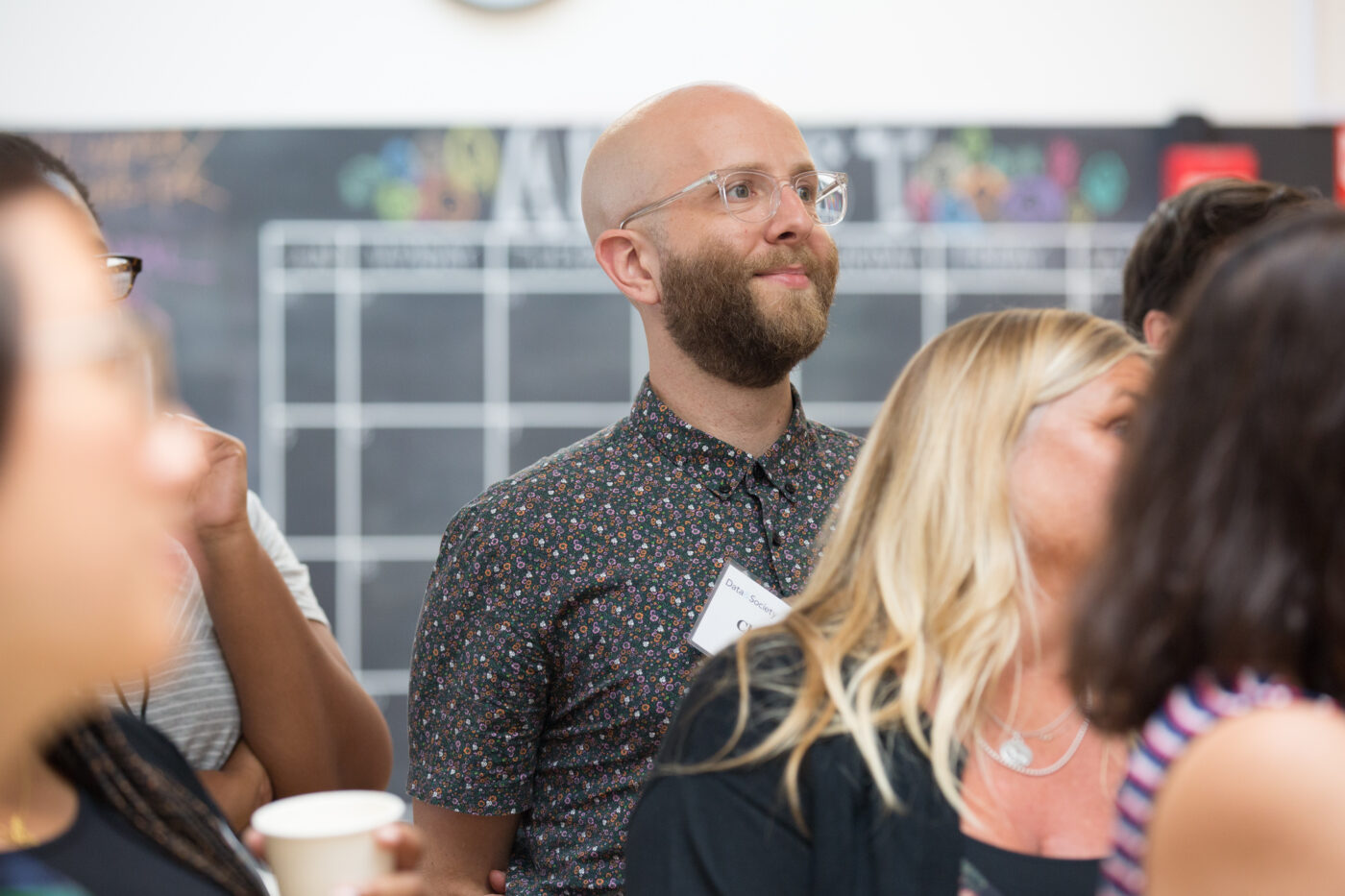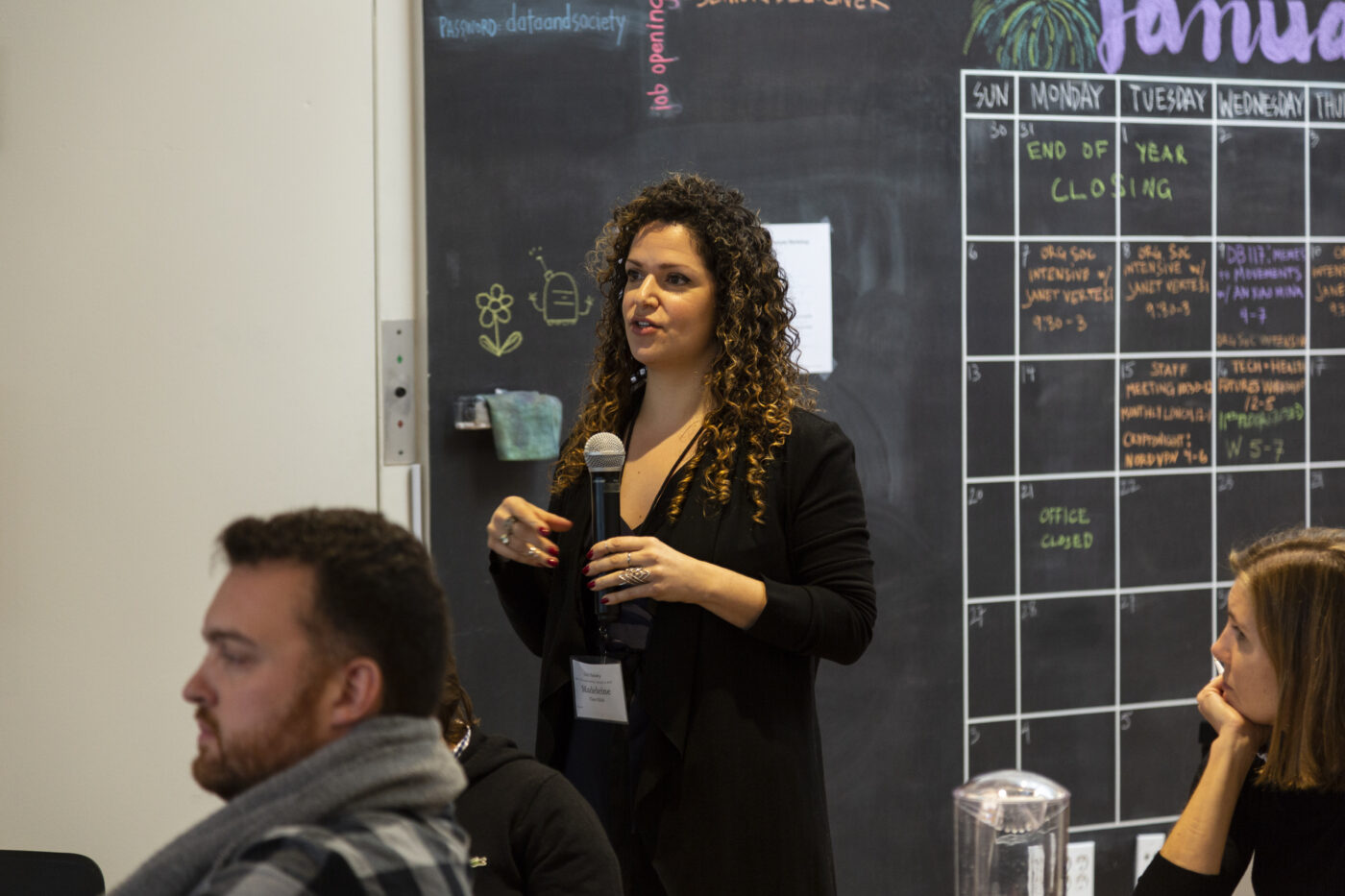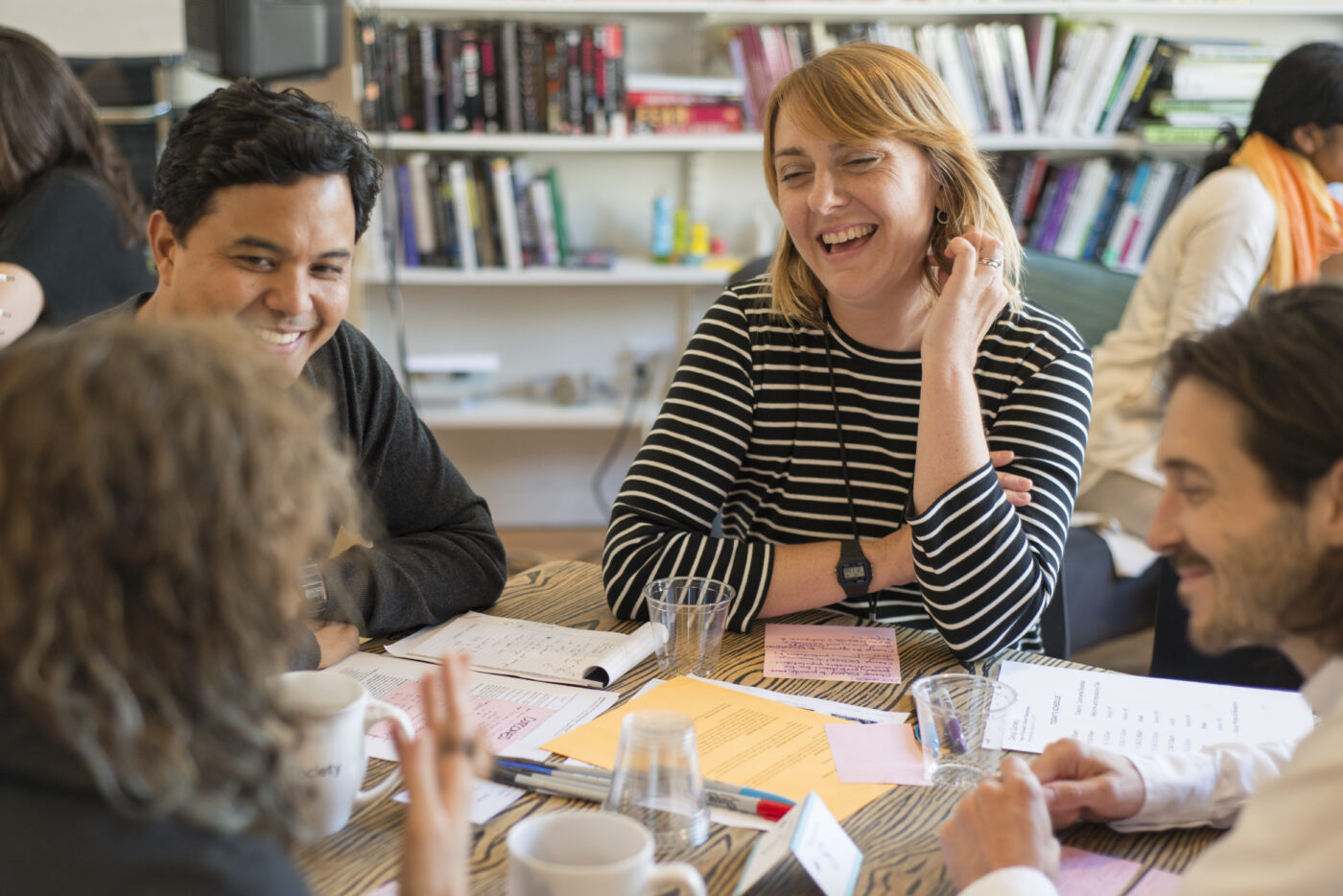 Our research is organized into four tracks:
Media Manipulation and Disinformation, which includes the Media Manipulation Initiative, Disinformation Action Lab, and various Platform Accountability projects;
AI on the Ground, which develops robust analyses of AI systems; effectively assesses the impact of AI systems; and informs future design, use, and governance;
Labor Futures, which focuses on structural inequalities to analyze how technology is disrupting, destabilizing, and transforming many aspects of the labor force; and
Health & Data, which analyzes the unintended consequences of health data collection, equitable outcomes in data-centric approaches to health, and what constitutes healthy behavior in the context of technology use.
As Data & Society moves into its seventh year, we will continue to combine research and action to drive toward accountability and equitable outcomes for everyone.
Letter from the Executive Director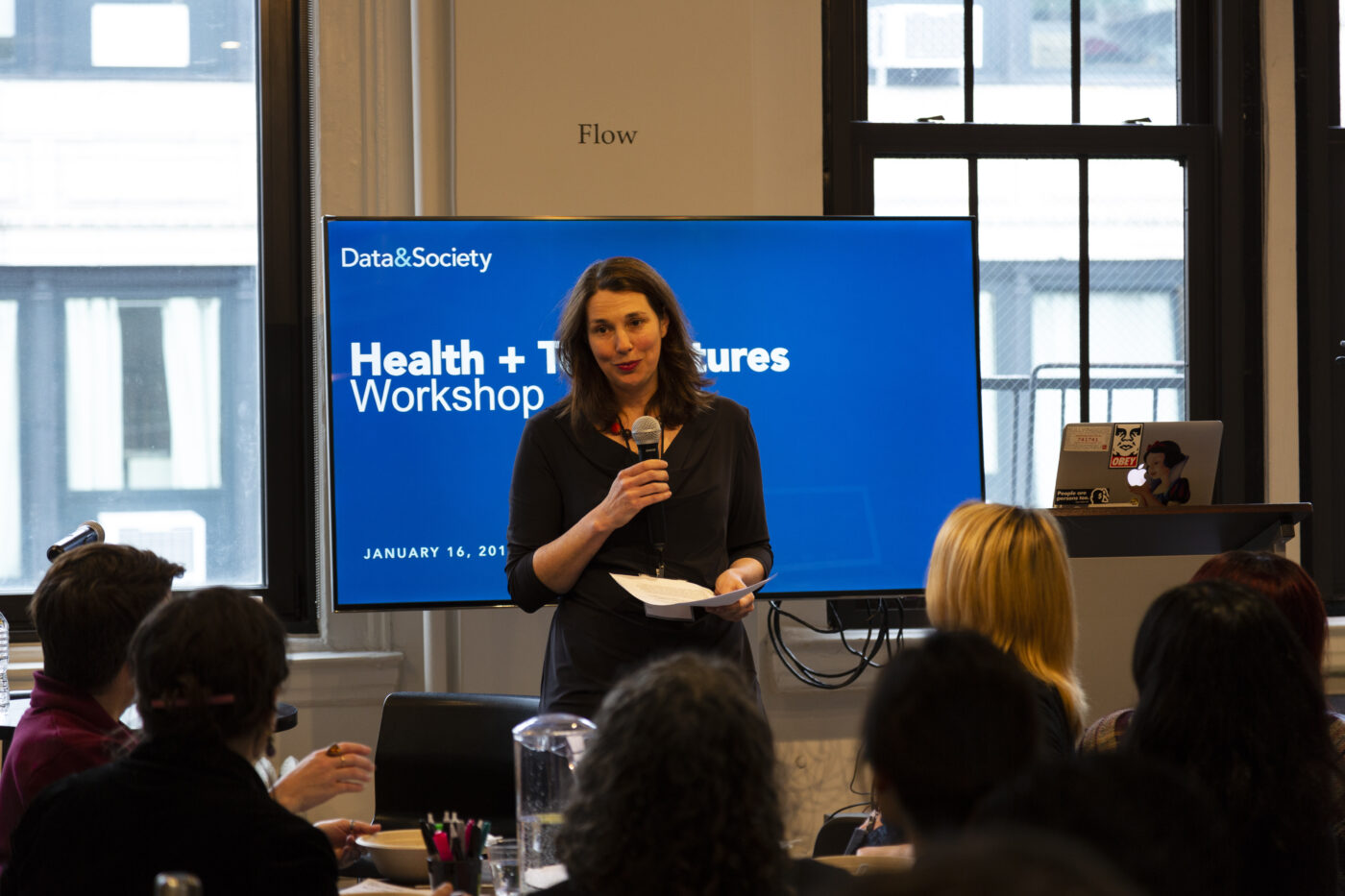 Data & Society was founded to provide an evidence base for understanding the vast changes wrought by data-centric technologies. We launched in 2014 with 12 fellows and a borrowed meeting room. Questions about the broad societal implications—the harms—of networked technologies were just starting to be visible through the hype cycles of technological advance. Now we are a team of 50, working on a diverse range of topics from the future of work to the social implications of AI in institutions. Cutting across all our work is a concern for just, equitable, and accountable governance of data-centric technologies.
All of our research and engagement is animated by a core idea. The challenges we face in ethically governing the internet cannot be solved with technical fixes that leave structural social problems unaddressed. Instead, we must meet these challenges by relying on an evidence base that is informed by rigorous research, engaged with policy and practice, and arising from a broad and diverse network of stakeholders. None of this work can be accomplished alone. Data & Society works within a tightly knit network of actors in our field, and we expand and support that network through engagement with the goal of platforming diverse voices and changing the terms of public debate around issues related to data-centric technologies.
Our work aims to shift the focus onto the people most impacted by technological change. What does the future of labor look like from the perspective of workers? What does the rise of surveillance technologies mean for people who have never had privacy to begin with? By prioritizing these perspectives, the work of Data & Society creates an independent evidence base of necessary and rigorous research that influences societal change.
In the midst of the global COVID-19 pandemic, many of our longstanding concerns are becoming matters of national urgency. Data infrastructures that power our society, now more than ever, are becoming central nodes for our life and work. And yet, their governance in an era of algorithmic decision-making remains contested, concentrated largely within a small network of powerful and unaccountable companies.
At a time when the health and safety of our communities depends on trustworthy health information, there is also a rising mistrust of institutions, exacerbated by flows of mis- and disinformation on social media platforms. At the same time, work practices and protections are rapidly shifting, informed by algorithmic tools of surveillance and management. Our work at Data & Society is both of the moment through our programming and publications, and forward-looking to the longer-term societal impact for equity, rights, and justice of this historical inflection point.
Ultimately, our work is about power. Power should not only accrue to large companies as they concentrate larger swaths of data shared online. Power should also be accorded to those who collect data, who name data, and who use it to define their conception of society. We're here to make the values underlying those choices visible, and push for them to be intentionally chosen with respect for human dignity.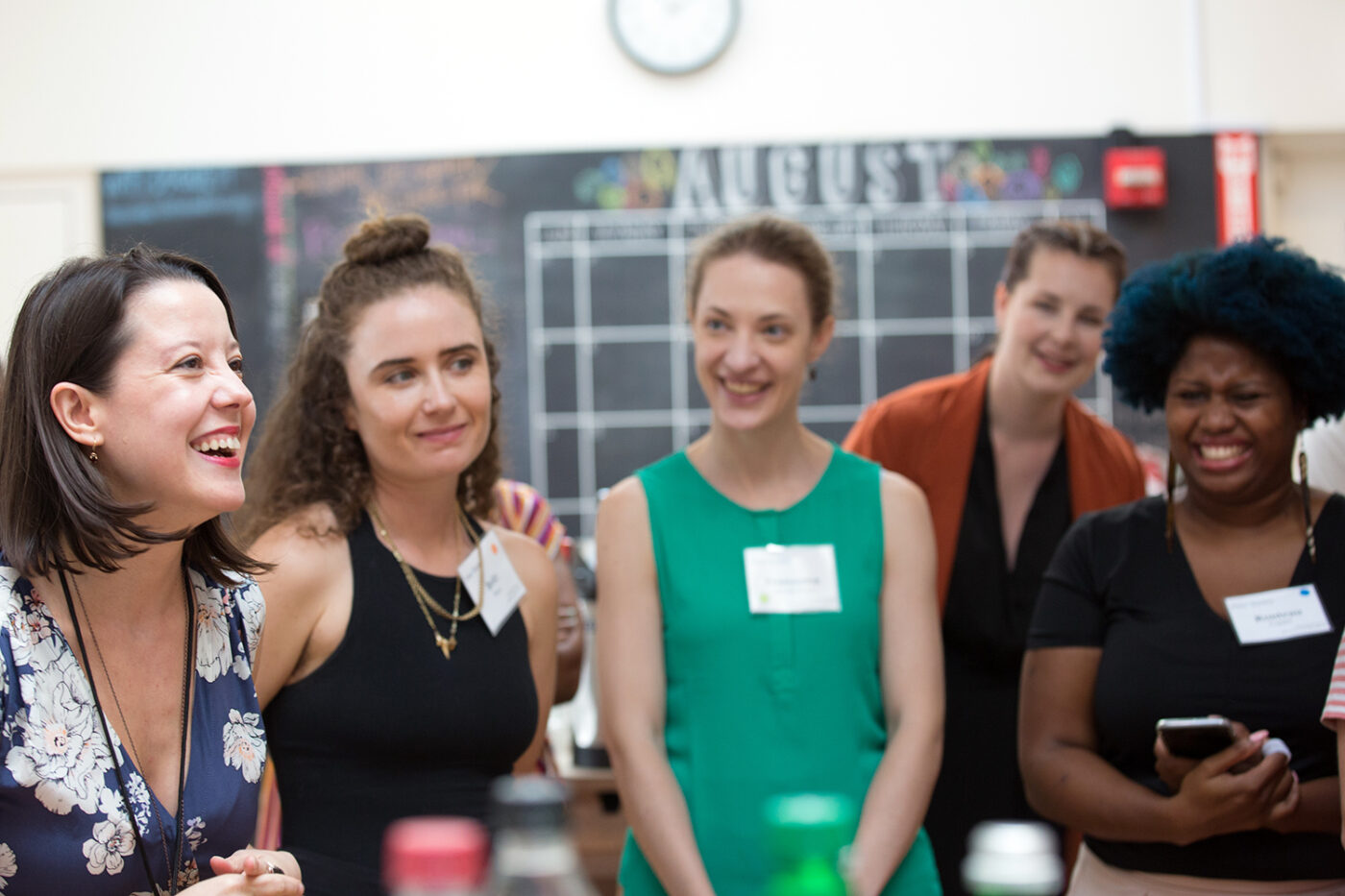 All of this wouldn't be possible without our incredible network of staff, researchers, fellows, affiliates, advisors, and directors.
danah boyd
Founder and President of the Board, Data & Society; Partner Researcher, Microsoft Research
Catherine Bracy
Co-Founder and Executive Director, TechEquity Collaborative
Anil Dash
CEO, Glitch
Alexander Macgillivray
Former United States Deputy Chief Technology Officer
Alondra Nelson
Professor of Sociology, Columbia University; President, Social Science Research Council
John Borthwick, CEO, Betaworks
Brad Burnham, Managing Partner, Union Square Ventures
Gabriella Coleman, Wolfe Chair in Scientific and Technological Literacy, McGill University
Cathy Davidson, Founding Director, The Futures Initiative; Distinguished Professor, The Graduate Center, City University of New York
Edward W. Felten, Director, Center for Information Technology Policy; Robert E. Kahn Professor of Computer Science and Public Affairs, Princeton University
Tarleton Gillespie, Principal Researcher, Microsoft Research; Affiliated Associate Professor, Dept. of Communication, Dept. of Information Science, Cornell University
Nick Grossman, General Manager for Special Projects, Union Square Ventures
Alice E. Marwick, Assistant Professor, Department of Communication, University of North Carolina, Chapel Hill
Hilary Mason, General Manager for Machine Learning at Cloudera; Founder at Fast Forward Labs; Data Scientist in Residence at Accel Partners
Charlton D. McIlwain, Associate professor of Media, Culture & Communication, NYU
Andrew McLaughlin, Founding Executive Director, Tsai Center for Innovative Thinking at Yale; Co-Founder and Partner, Higher Ground Labs; Venture Partner, betaworks
Deirdre Mulligan, Associate Professor, UC Berkeley School of Information
Gina Neff, Senior Research Fellow, Oxford Internet Institute; Associate Professor, Department of Sociology, University of Oxford
Claudia Perlich, Senior Data Scientist, Two Sigma; Advisory Scientist, Dstillery; Adjunct Professor, NYU Stern
Latoya Peterson, Deputy Editor, Digital Innovation, The Undefeated (ESPN)
Andrew Rasiej, Co-founder Personal Democracy Forum and Civic Hall; Chairman, NY Tech Alliance
Joel Reidenberg, Stanley D. and Nikki Waxberg Chair and Professor of Law; Founding Academic Director, Center on Law and Information Policy
Clay Shirky, Associate Arts Professor, Interactive Telecommunications Program; Associate Professor, Arthur L. Carter Institute of Journalism, New York University
Micah Sifry, Co-founder, Civic Hall and Personal Democracy Media
Shamina Singh, Executive Vice President, Sustainability at Mastercard President, Mastercard Center for Inclusive Growth
Baratunde Thurston, Futurist Comedian; Writer; Activist
Janet A. Vertesi, Assistant Professor, Sociology, Princeton University
Christina Xu, Writer, Magpie Kingdom; Faculty, SVA
Seth Young, Independent Consultant
Ethan Zuckerman, Associate Professor of Public Policy, Communication and Information, UMass Amherst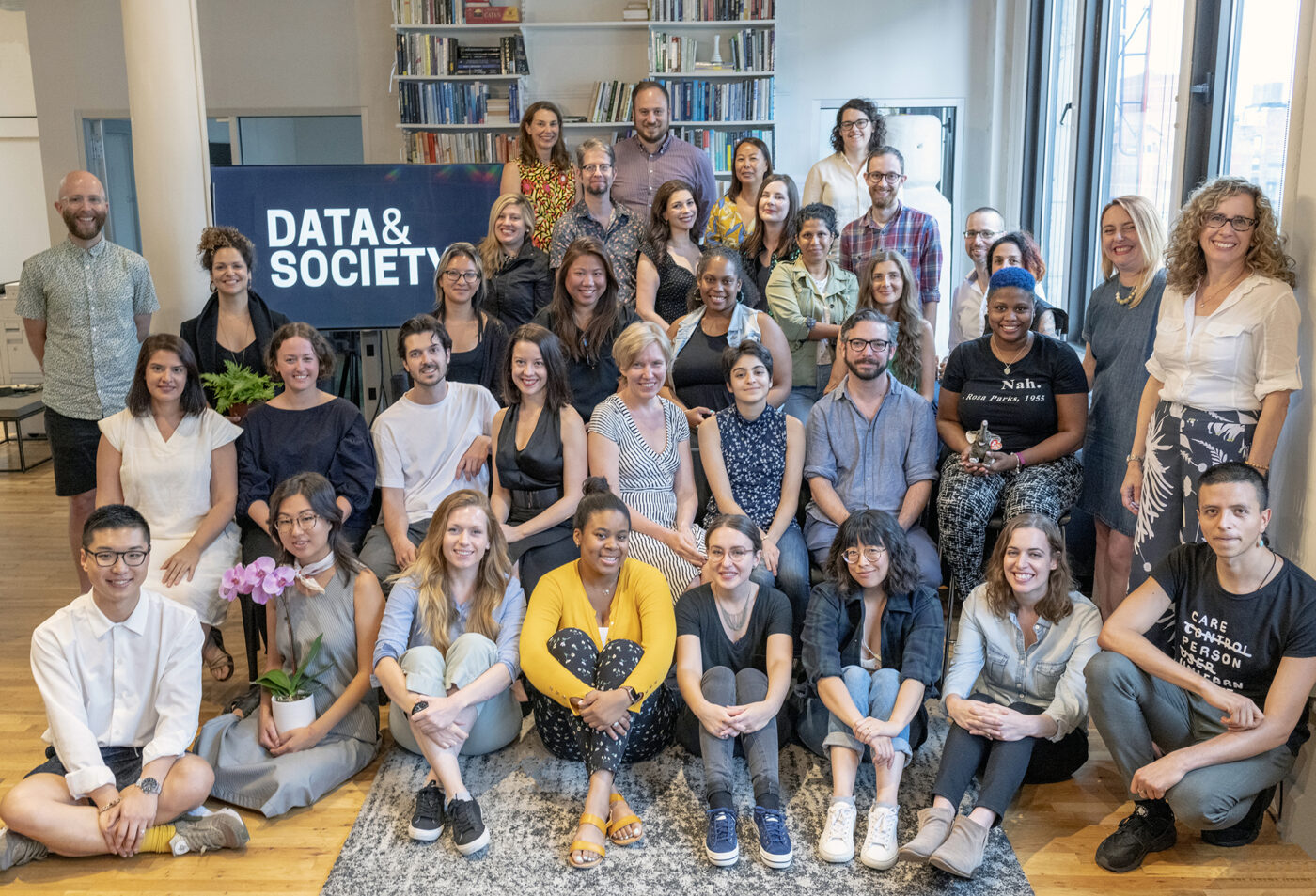 From all of us at Data & Society, thank you to our generous supporters who make these programs and initiatives possible.
Ford Foundation
John S. and James L. Knight Foundation
John D. and Catherine T. MacArthur Foundation
National Science Foundation
News Integrity Initiative
Partnership on AI
Pivotal Ventures
Robert Wood Johnson Foundation
Sage Publishing
Siegel Family Endowment
Someland Foundation
William and Flora Hewlett Foundation
Alfred P. Sloan Foundation
American Council of Learned Societies
Arabella Advisors
Big Boulder Initiative
Digital Trust Foundation
Ford Foundation
John S. and James L. Knight Foundation
Luminate Group/Omidyar Network
John D. and Catherine T. MacArthur Foundation
National Science Foundation
National Conference on Citizenship
News Integrity Initiative
Open Society Foundations
Pivotal Ventures
Siegel Family Endowment
Someland Foundation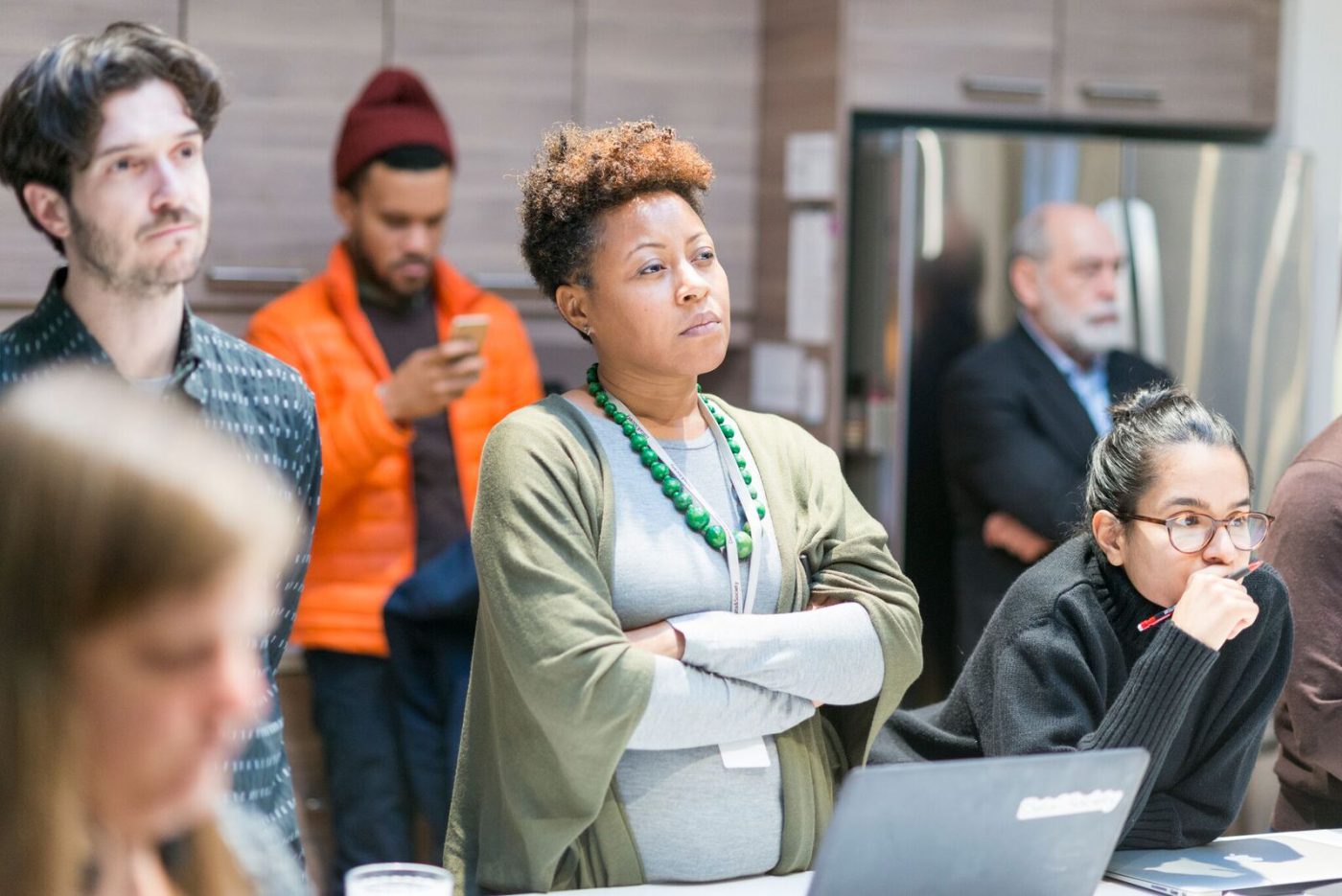 Adhering to our values of integrity and independence we publish our 990s and audited financial statements annually on our website. Data & Society welcomes questions about our sources of funding and allocation of resources.